BOLD FACE: Poems about strength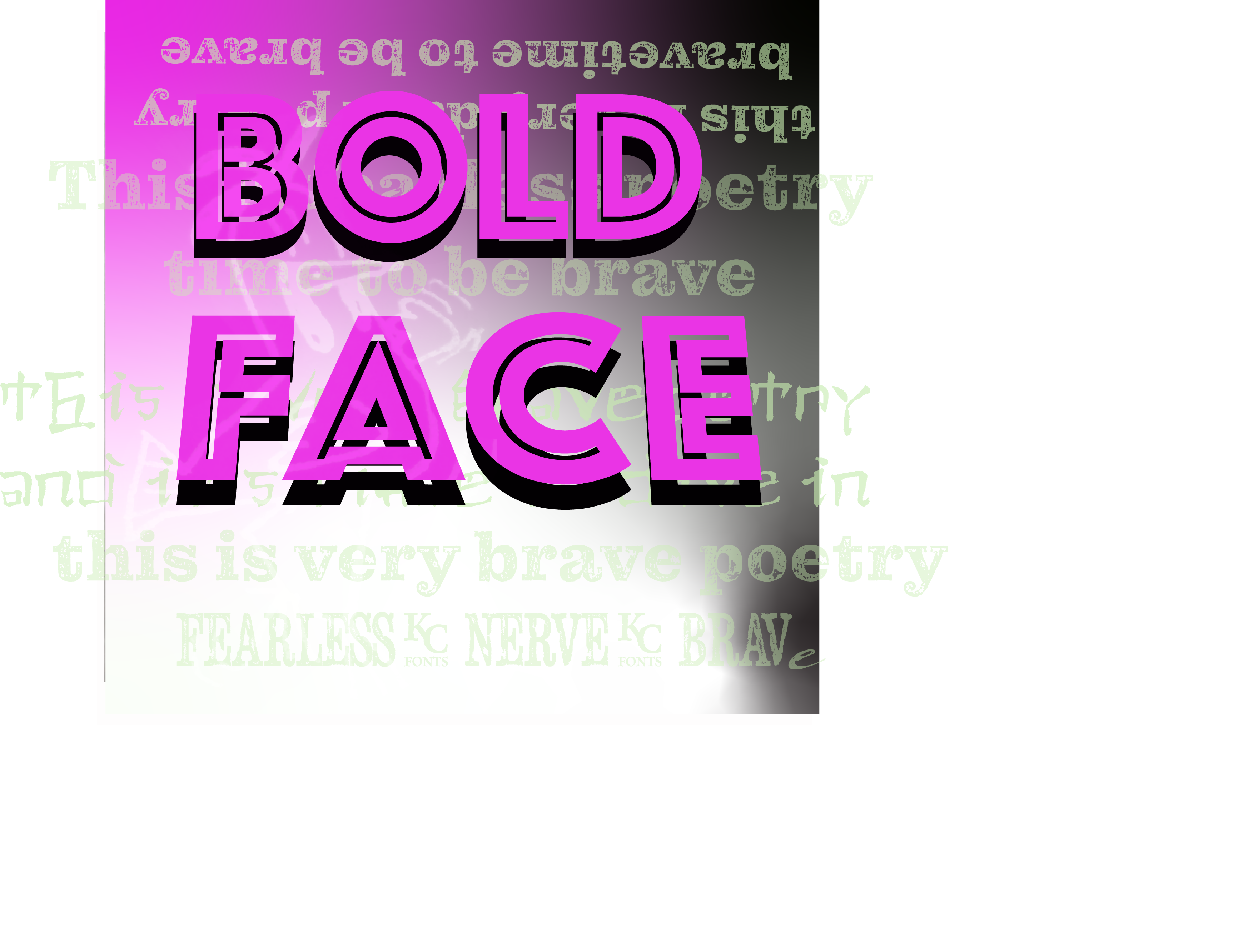 Bold Face: Poems (and Art) about Strength
Whether you take on a strong voice or just share a story about someone fearless, someone who had the nerve to stand up for what was right, make a difference, change the world send us a poem about it. Paint us a portrait in words. Past, present, or future. Take us on a journey of strength.

Finalists will be published in an upcoming collection with Flying Ketchup Press or video entries will be posted on our Youtube channel.
Creativity. Let it happen. Let's think about who we admire that has strength? When was the last time we spoke up? Fast forward. Share with us your poems and artwork when you or someone you know had the boldness to be strong.

Finalists are automatically entered into a pool of poets our editors will choose to invite to a chapbook or full manuscript for publication!!

Guidelines for each Entry: All work must be original and submitted by the author. If you are previously published, and you have retained rights, include the publication note and date of former serial publication. All poems must be in regular 12 point font, Times New Roman (please excuse the irony).

How do we decide which poems we select for this publication? Poems will be evaluated on how they fit the theme as well as creativity, narrative, and craftsmanship. We love bright bursts of surprise, metaphor, color, surrealism, accidental form, setting, and narrative voice. No name or other identifying info must be included in your submission manuscript text so that your work may be read by our judges anonymously.

How many poems can I submit? You may submit three poems in one document, three videos, and or three works of art per entry. All documents uploaded must be named: Author Last Name_Author First Name_Short Title_Bold.

How many times can I submit? As many as you like.

How long is your process? You should hear back from us within 3 to 6 months of submission.